Welcome to the Gallery...
The "public interest" tab contains sample treemap applications applied in some popular settings. Also, be sure to click on the "industry" tab to see treemaps in industry contexts.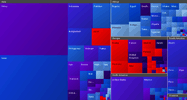 World Population Statistics
S&P 500 Market Monitor

Industry: Financial Services

Also try the

Honeycomb Thin

version:

Optimized for iOS, Android, and

non-Java browsers.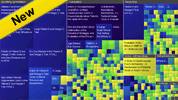 Eli Lilly Clinical Trials API Example
Working with the Lilly Clinical Open Innovation (LCOI) team, The Hive Group is pleased to offer a dynamic treemap application to demonstrate the use of the powerful Lilly Clinical Open Innovation API (LCOI-API). The folks at LCOI have developed this API to allow... more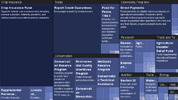 Congressional Spending Analysis (United States Farm Bill)
Johns Hopkins Center for a Livable Future applies Hive technology to US agricultural policy.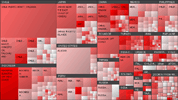 Most Powerful and Deadliest Earthquakes since 1900
Includes earthquakes of magnitude 6.5 or greater that resulted in loss of life.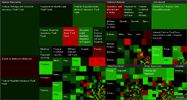 A
Meaningful
Analysis of Obama's 2012 Budget
We've put in the effort to provide you with a meaningful way to analyze the proposed budget.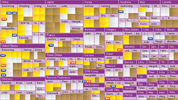 2012 London Olympics - Medals Treemap
Check out the medals awarded at the 2012 Summer Olympics in more ways than one...by country, by sport, by competition, by athlete...any way you want!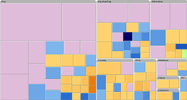 iTunes Top 100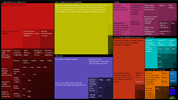 Stimulus Spending Programs